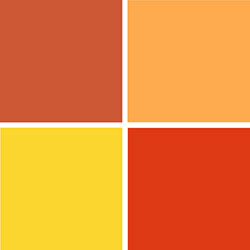 Caleres sees sales climb 9.3% in the second quarter
Caleres saw sales rise 9.3% in the second quarter ended July 30, as a 35.6% increase in its brand portfolio segment offset a 3.8% decline at Famous Footwear. Caleres reiterated his predictions for the year.
The Brand Portfolio segment includes Diane von Furstenberg (DVF), Rykä, Allen Edmonds, Dr. Scholl's Shoes, LifeStride, Naturalizer, Bzees, Franco Sarto, Sam Edelman, Via Spiga, Vince, George Brown Bilt, Carlos by Carlos Santana and Fergie Footwear. .
The company posted net income of $51.2 million and generated a consolidated gross profit margin of 45.6%. Additionally, Caleres strategically deployed cash to boost inventory levels ahead of fall shopping and back-to-school, prioritized investments in value-added growth opportunities, and repurchased $27.0 million. , or 1.1 million shares, of Caleres common stock.
"During the second quarter, Caleres delivered another outstanding financial and operating performance with record second quarter sales and earnings and strong gross profit margins – marking another period of exceptional results," said Diane Sullivan, President- Executive Director. "In particular, Caleres used its growing and dynamic portfolio to capitalize on strong consumer demand in trending footwear categories, to support strong consolidated margin levels and to generate another excellent quarter of sales returns. In short, we have demonstrated once again that our versatile structure offers a significant and differentiating strength which, over the long term, allows Caleres to achieve exceptional results in strong market environments while generating attractive levels of profitability. in difficult macroeconomic environments.
Second Quarter 2022 Highlights
(13 weeks ended July 30, 2022 compared to 13 weeks ended July 31, 2021)
Net sales were $738.3 million, up 9.3% from the second quarter of fiscal 2021;

Sales decline of 3.8% in the famous shoe segment
A 35.6% increase in sales in the Brand Portfolio segment
Direct-to-consumer sales accounted for approximately 72% of total net sales

Gross profit was $336.8 million, while gross margin was 45.6%;

A gross margin of 48.9% in the Famous Footwear segment
A gross margin of 38.3% in the Brand Portfolio segment

General and administrative expenses as a percentage of sales were 36.4%, 206 basis points lower than the second quarter of fiscal 2021;
Net earnings of $51.2 million, or earnings of $1.38 per diluted share, compared to net earnings of $37.4 million, or earnings of $0.97 per diluted share in the second quarter of financial year 2021;
Adjusted earnings before interest, taxes, depreciation and amortization (EBITDA) for the last twelve months of $324.2 million; or 11.0% of sales;
Inventory levels were up about 36% year over year, reflecting efforts to increase inventory levels ahead of fall shopping and back to school. Inventories were down 2.7% compared to the second quarter of 2019 – a more comparable period;
Generated $7.6 million in cash from operations; and
Return of $29.6 million to shareholders in the form of dividends and share buybacks.
Increase in return on capital
During the second quarter, Caleres opportunistically repurchased 1.1 million common shares, representing approximately 3% of outstanding shares, for a total cost of $27.0 million. At the end of the quarter, approximately 7.2 million shares remained available under the current share repurchase authorization. The company views its substantial and ongoing buyback program as a highly effective mechanism for increasing shareholder value.
In addition to buybacks, Caleres returned $2.6 million to shareholders through its recurring quarterly cash dividend during the second quarter.
Future declarations of dividends and share repurchases will be based on a number of factors, including business and market conditions, the company's future financial performance and other capital priorities.
Outlook
"With $2.70 of diluted earnings per share achieved in the first half, 2022 is shaping up to be another bumper year for Caleres," Sullivan said. "Even with continued inflationary pressures and uncertainty around the direction of consumer spending, Caleres is uniquely positioned to maintain significant momentum through its diversified portfolio that can capitalize on opportunities across a wide range of consumer segments and in a wide range of market environments. Additionally, the Caleres team is committed to using our core competencies – in brand building, merchandising, marketing and logistics – to advance our strategic priorities, while mobilizing quickly to unlock company-wide growth opportunities.Thanks to the work we have done to structurally strengthen the company's long-term cash generation potential, we are excited about the prospects for profitability long-term and remain strongly focused on creating value for our shareholders through to our return on capital program.
Outlook for fiscal year 2022:
Caleres reiterates its financial outlook for fiscal 2022. Specifically, the company increases and tightens its consolidated sales levels from 2-5% to 4-6% from fiscal 2021 and still expects the earnings per diluted share are between $4.20 and $4.40, representing another year of record or near-record revenue for the organization.