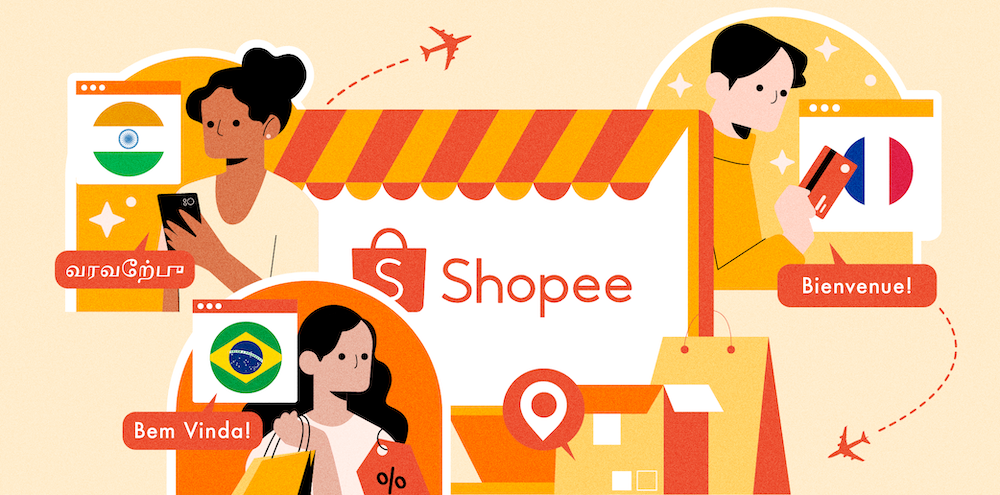 Is Shopee villain or victim in this turbulent economy?
E-commerce platform Shopee has recently come under fire on social media for rescinding job offers and inconveniencing overseas employees who had already uprooted their lives to move to the platform's Singapore-based headquarters.
The uproar was sparked by a social media post on the Chinese social networking platform Maimai at the end of August. The author of the message expressed his concerns about his job offer being revoked, saying he only learned of the fact after he got off the plane in Singapore with his family.
Several commenters chimed in with similar stories, citing experiences where they had resigned from their current roles and terminated housing contracts in preparation for the new job, only to be told by Shopee HR that the offer had been rescinded due to a internal restructuring.
What were the events that led to this?
Reduce
The downsizing began as early as June 2022, when CEO Chris Feng sent out a memo announcing mass layoffs. The memo said ShopeePay and ShopeeFood teams in Indonesia, Thailand and Vietnam would be affected, along with those based in Mexico, Argentina, Chile and Spain.
According to Feng, the decision was due to the need for careful adjustments and value for money in an uncertain economy.
The layoffs have now reached the company's Singapore headquarters, with growing concerns that other international teams could be laid off next.
The massive layoffs defeat Shopee founder Li Xiaodong's goal of replicating Taobao's success in Southeast Asia. When Shopee was founded in 2015, the future looked bright, with Li focusing on expanding to compete with other major e-commerce players in the region.
That dream seemed alive as early as last year, when Shopee continued to ramp up recruitment, even as most major Chinese internet companies began cutting hiring. Shopee has remained a popular choice for users to buy goods online and has attracted a lot of investment, as well as companies like social media and e-commerce platform Xiaohongshu.
Part of its recruiting efforts was poaching senior R&D staff from major Chinese tech giants, according to a news outlet. PingWest. The annual salary for P7-level technical staff at Alibaba is said to be between RMB600,000 ($87,000) and RMB1.5 million ($217,400), but Shopee offered a more attractive salary of RMB2.2 million. ($318,900), attracting a wave of Chinese engineering talent.
However, the bubble eventually burst. According to an industry insider, layoff plans now involve the cancellation of job offers for incoming employees who are classified below the level of account manager (AM). It was reported that those whose offers were rescinded would receive a month's salary as compensation.
It looks like Shopee isn't the only company facing economic headwinds. James Tan, the managing partner of Quest Ventures, said in an interview with CNBC that business costs rise as interest rates on loans continue to rise. According to Tan, companies in Southeast Asia are about to go through a difficult period that will last for the next 18 to 36 months.
Shopee's competitors, such as Malaysia-based iPrice, Indonesia-based JD.ID and mobile wallet LinkAja have also announced their own layoff plans.
An uncertain prospect
In May 2022, Shopee's parent company, Sea, revised the annual revenue forecast for its e-commerce business from its original target of $8.9 billion to $9.1 billion to $8.5 billion at 9, 1 billion USD.
However, following the release of its half-year report, Sea said it would suspend its 2022 e-commerce revenue forecast to better focus on operational efficiency and the long-term sustainability of the business. . This decision made investors uncomfortable.
Shopee is still a healthy company, according to the basic indicators. Although it fell short of market expectations of $1.88 billion, Shopee's second-quarter revenue was $1.79 billion, a 51% increase from one year to the next.
However, this growth was mainly due to the increase in transaction costs such as commissions, payment fees and postal rates, which led to an increase in gross profit margin and revenue for the company.
On a broader level, Sea also experienced its slowest growth in five years. With the global gaming market down 7%, Garena's gaming and digital entertainment business revenue is no longer as stable as it once was.
The slowing growth of e-commerce companies signals that it may be time for platforms like Shopee to take a more careful and structured approach to conducting their business. This, of course, includes how he treats new recruits – talents they surely won't want to disappoint.
This article has been adapted from a characteristic originally written by Luo Li Xuan and posted on LuoLiXuan (WeChat ID: luolixuan11). KrASIA is authorized to translate, adapt and publish its content.